---
West Haddon
---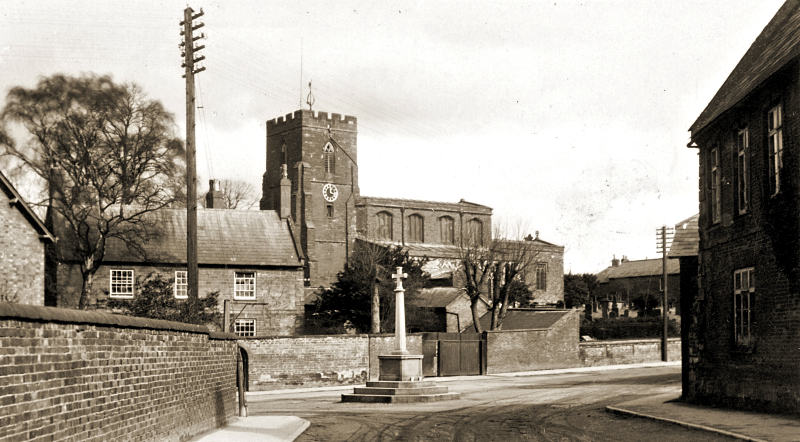 Here in West Haddon is where many more of our Orland family were "Hatched, Matched and Dispatched" during the 19th Century. This village is much larger than neighbouring Winwick, and in 1841 had a population of 1,103.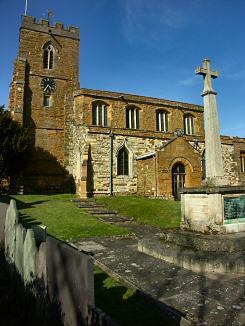 As has already been documented on the Orland page, John Orland, born 1785 (see above) and his wife Elizabeth Garret, had six children and their second son William had just one child, Thomas. It was Thomas along with his wife Jane, who were the first of the Orland family to settle in West Haddon.
John and Elizabeth's fifth child, another John born in 1819 (how imaginative our family were with names!) together with his wife, Jane Mortimer, had five children: -
Charles Alfred - 1848 (pictured with his family below).
George Benjamin - 1850
Ann Eliza - 1852
Mary Jane - 1855
John Mortimer - 1857 (pictured with his family on the Winwick page).
Their father, John, saw out his days in Winwick and died relatively young at forty five. Tragically, their daughter Ann never saw maturity and died in 1859. Three of their four other children however, brought up by Jane, all grew up to marry and have their families in West Haddon.
The eldest son, Charles, married Eleanor Gurney in 1874 and produced a family of eleven children, ten of whom are pictured below in another wonderful family portrait. This one was taken in 1910.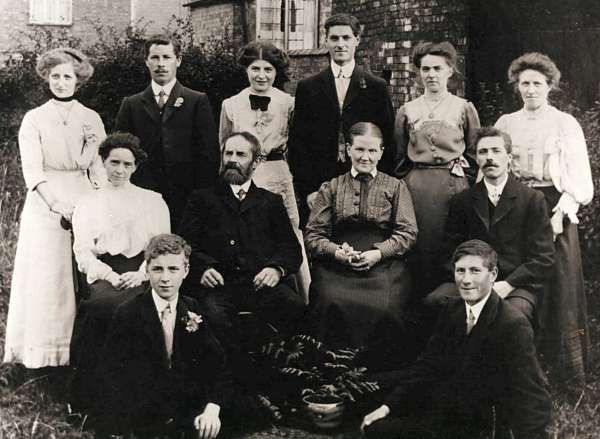 Charles and Eleanor are seated in the centre of the photograph. Hover over each face to see who is who.
On the left hand side of the middle row, seated next to her father, is their eldest child Ann Eliza who married Harry Frank Mitchell at the above church in West Haddon and proceeded to have five sons. It is one of Ann and Harry's grandsons who very kindly allowed me to use this lovely and extremely well kept photograph.

Two views of Guilsborough Road around 1911, where brothers George and Charles lived with their respective families.