---
Flore
---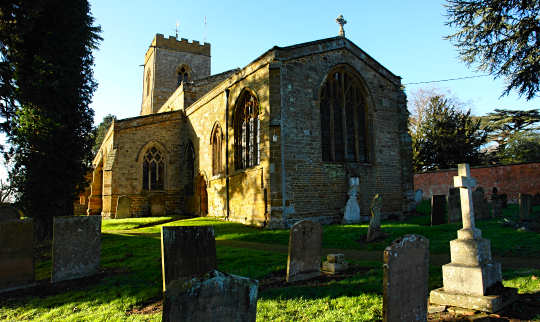 On the 21st May 1809 Daniel Orland married Elizabeth Watts here in Flore. Daniel had been born on the 2nd April 1788 in Winwick, the third child of John and Prudence Orland. A quick look at the descendant tree of Daniel and Elizabeth Orland will show how their children and grandchildren's families evolved.
The spelling of the place-name of their chosen village altered during the time the Orland family lived there. It wasn't until 1945 that the name was standardised to Flore but through the centuries has been known as "Flor", "Flora", "Flower" and more recently "Floore".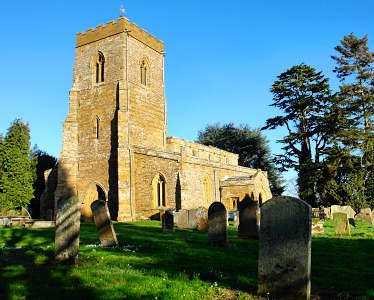 Daniel and Elizabeth only had two sons; William and John, but between them they gave their parents fourteen grandchildren. This branch of the Orland family appear to have been more diverse, both in their range of occupations and their characters!
An interesting observation, an explanation for which might never be found, is the record of Charles and Fanny in the 1881 census. They appear at Notton Station in Yorkshire that year sporting the surname of "Smith"! With them are a few of Fanny's family, but the mind boggles as to why the apparent subterfuge. In 1891 they've returned to Flore with the Orland name reinstated.

From the first census in 1841 through to the 1891 census many of the Orland family lived in Sutton Street, pictured here on the right. It was an area occupied mainly by less wealthy families in the 19th century, and only a few original terraced cottages now survive. The village as a whole is a peaceful and picturesque place and this street typifies the type of dwelling to be found, although in most other streets the houses are set back behind front gardens.